Modify Consulting  – Leads to future
Modify Consulting is a professional services company. Our vision is to be the name you say when someone is looking for an innovative strategic partner. We focus on ensuring that our clients' business is getting the support and advise they need for growth acceleration, change management, improving operative effectiveness and resolve finance challenges. We adopt to our clients' needs providing advisory, consultancy and leadership for clients' challenging situations regardless of their size.
We advise business leaders with strategies and deliver business solutions from design to practice.  We are also wizards innovating new business models and concepts if you have an idea you want to explore, or you are keen to start your own business but do not know how.
Our strength is the experience from complex international projects and unprecedented initiatives where we have provided so called 'chaos management' delivering positive results.  We are proud of making our clients' dreams a reality and pride ourselves for approaching the challenges like they would be our own, ensuring the best outcome possible.
Story behind Modify brand
Modify was founded in 2017 by Ville Manner, internationally experienced change leader.  The idea of the company had been in Ville's mind since 2005 but adventures in the international business and change program environments delayed the idea becoming reality.  The 12 years of consideration becoming an entrepreneur included skills building, living abroad and working within number of industry-leading companies and with diverse, exciting and warm-hearted people across the globe. These experiences throve the creation of Modify, how we work, what we value and where our goals are set.
Modify's mission is to provide excellent strategic partnership services to our clients who have a need for growth acceleration, deliver operative effectiveness, complete technology and business changes or maybe they consider M&A in the long run.
Our ways of working are flexible, so we are able to customise our working methods to fit your needs – we can work on-site, remotely and everything between. Time is in essence when change is delivered so our focus is to make the changes effectively, but with the consideration that not every change goes through same speed – you tell us the way you want to co-work and we adapt to that.
| | |
| --- | --- |
| Customer centric | We tailor our services to fit the customer's needs |
| | |
| --- | --- |
| Innovative | We create the new growth opportunities that fit to client's existing business model |
| | |
| --- | --- |
| Effective | We deliver results visible in the bottom line |
| | |
| --- | --- |
| Attentive | We advise clients how to get best possible outcome from the time we partner |
Modify have a goal for becoming the name you say when someone is looking for an innovate strategic partner.
Our mission is clear, our services aim to ensure that our clients' business grows and improves, and their set targets are met. We set up our services carefully to fit to the client's needs and work closely together so the taken activities stay transparent. We deliver the services like we would work for ourselves – so your brand will success.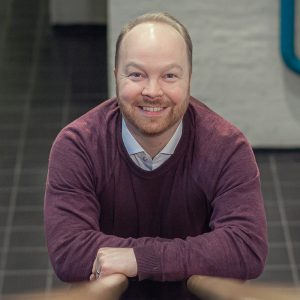 Join our journey and let's make your business and yourself better together.
Ville Manner
+358 400 669 081
we@modify.world
Ville Manner is experienced change leader with 15+ years international career within change management, business development, technology and leadership.
Contact
Modify Consulting Oy Ltd
Finland
Ville Manner
Phone: +358 400 669 081
Email: we@modify.world
Company reg.no. FI09292548